Malta Takes Steps to Advance Blockchain Technology Regulation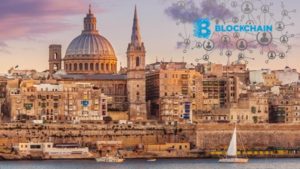 Malta is poised to make big changes in the world of cryptocurrencies. Their government has published a policy document covering their plans to establish the Malta Digital Innovation Authority, which would provide businesses and individuals using Bitcoin and other digital coins more legal reassurance.
Three steps are involved in setting up the Malta Digital Innovation Authority. The first is establishing the authority and the second is releasing a bill outlining the regime. The third step is perhaps the most crucial: creating the framework for Initial Coin Offerings (ICOs), as well as deciding on the regulatory processes involved for services being provided in relation to cryptocurrencies.
Brokers, wallet providers, investment advisors, and exchanges would all be subject to this new bill. So far, blockchain technology has been free of regulation in any official capacity, but the Maltese government's new actions would alter that. They would certify Direct Ledger Transfer (DLT) platforms (such as blockchain technology) to offer more legal reassurance for individuals or businesses using them.
This may concern some Bitcoin users, but it would ultimately lend some credibility and certainty to anyone using blockchain technology. This official involvement could be seen as a stamp of approval for those who have been wary of using Bitcoin and other cryptocurrencies so far, and increase their audience significantly.
The Importance of Malta
Malta is a pioneer in the world of remote gaming. They have become recognised as a leading force in the industry, with the Malta Gaming Authority (MGA) license helping numerous online gambling businesses to flourish across Europe.
They licensed DraftKings (a major American brand specialising in daily fantasy sports) to target European customers legally, through their 'controlled skill games license'. This means that the MGA recognises the DraftKings' events as games based on skill rather than chance, which helped the company to establish itself in Germany recently.
They have also licensed another daily fantasy sports brand, Oulala, to deliver the same services. Visit a handful of people online casinos, and you have a high chance of seeing the MGA logo amongst their other licenses and / or certifications.
If this new bill becomes a success, Malta could make a significant positive impact on cryptocurrencies for years to come.
Tagged with: Blockchain • ICOs • Industry News • Malta