Bitcoin Currency Betting Sites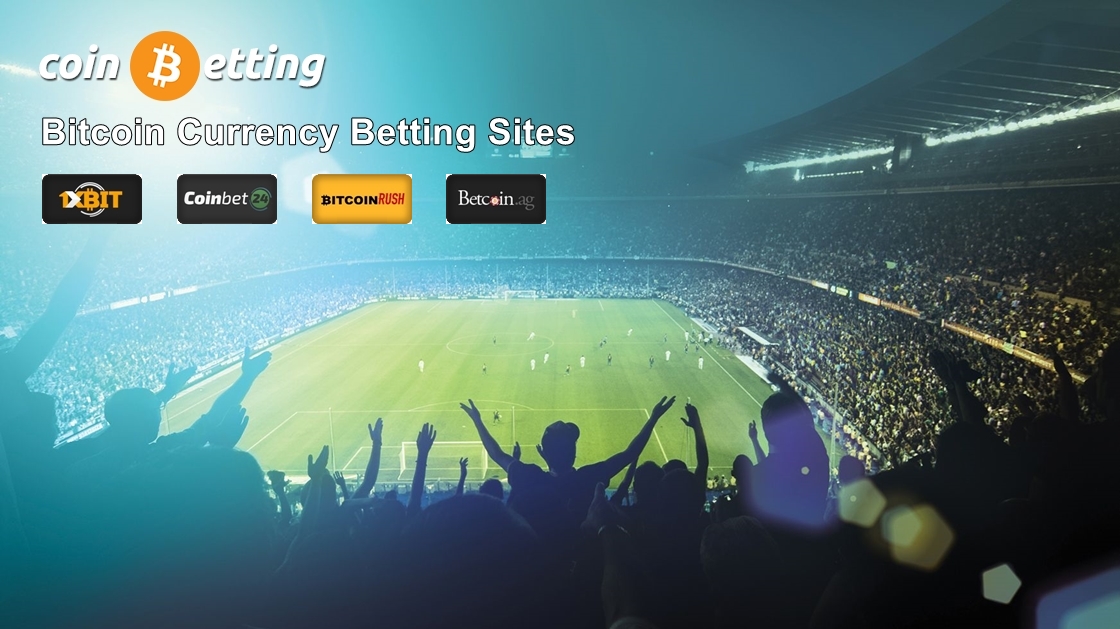 Bitcoin Currency Betting Sites make placing wagers on various sporting events far simpler, faster, and more cost-effective than with traditional currency. You have freedom to bet on some of the most popular sports markets in the world today — football, boxing, basketball, F1, rugby, and many more — with greater anonymity and reduced fees.
Choosing bitcoin as your primary payment method for online sports betting is an increasingly-popular way to enjoy gambling with greater privacy and few overheads. More and more bitcoin betting websites are joining the cryptocurrency-focused market, catering to bitcoin-users with virtual venues of outstanding quality.
Coinbetting.co.uk is dedicated to helping you get started with the best bitcoin sports betting websites, so we have picked some of the best options available today.
Betting Sites with Bitcoin Currency which Accept UK Players
Betting Sites with Bitcoin Currency which Do Not Accept UK Players
Let's check out the top four Bitcoin Currency Betting Sites in detail:
1. Sportsbet.io (Does not accept UK players)

Sportsbet.io made its major impact on British users after their shirt sponsorship deal with Watford FC at the begining of the 2019/20 Premier League season. Everyone who had a little view of a Watford FC game now knows about this brand. Unfortunately their UK-facing brand Sportsbetio.uk does not accept Bitcoin or any crypto currency as a payment method. And Sportsbet.io does not accept UK players to its original website.
If you are visiting our site from outside UK, you are most welcome to open a Sportsbet.io account and enjoy the best Bitcoin Betting Website around the world. Their website is extremely user friendly and loaded with above average betting odds and offers. They also give away 6 mBTC signup bonus which is a nice boot to your first deposit.
2. 1xBit (Does not accept UK players)

This bitcoin betting site offers a huge variety of wagering options across numerous categories, including a sportsbook, live casino games, slots, and more. You can explore the extensive selection of sports markets, interact with professional dealers as you play casino games in real-time, and enjoy other benefits courtesy of 1xBit's outstanding design and service.
They pride themselves on a quick, hassle-free registration process and the most competitive odds. You can place live bets on sports events which are already underway, which is a massively beneficial option enabling you to wager on games that have already started (so there's no need to miss out on the chance to win if you miss the beginning).
1xBit gives you instant deposits and withdrawals, with no fees on your bitcoin transactions. The minimum bet is 0.0001 BTC, and the maximum stands at 200 BTC. Multiple bonuses are available, including a 100% match on your first deposit and Accumulator of the Day. Alongside bitcoin, 1xBit also accepts payments in Litecoin, Dogecoin, Ethereum, Monero, Dash, and multiple other cryptocurrencies.
3. Coinbet24 (Accepts UK Players)

This slick, user-friendly bitcoin betting site offers a comprehensive sportsbook and a large selection of slot games, appealing to players with diverse wagering tastes. You can put bets on such events as American football, floorball, handball, ice hockey, rugby, snooker, volleyball, tennis, and others, with competitive odds. In-play betting means you can wager on games already underway, while the homepage presents the biggest fixtures for current and upcoming events.
The slot games available at Coinbet24 include the Angler, Pinnochio, Greedy Goblins, Great88, Arrival, Frankenslot's Monster, Mega Gems, A Christmas Carol, the Vampires, the King, Black Gold, and dozens of others. Coinbet24 accepts bitcoin alongside other more common payment options, such as bank transfers, ecoPayz, MasterCard, and others.
There are no minimum bitcoin deposits, and they do not charge any fees. The promotions available include a 100% deposit match for newcomers, up to mBTC 200 to spend in their casino, as well as 10 free spins for verifying your phone number with Coinbet24.
4. BitcoinRush (Accepts UK Players)

BitcoinRush claims to offer the strongest sportsbook odds when compared with any of their competitors, and as it was launched back in 2013, announces itself as one of the first bitcoin betting sites to have entered the industry. BitcoinRush is a well-designed website with a huge selection of betting options, catering to customers of all experience and skill levels. You can choose from multiple categories, including Skill Games, Casino, Sportsbook, and Live Wagering.
The sportsbook is impressive, giving you the chance to wager on such leagues and tournaments as the NFL, College Football, NBA, College Basketball, NHL, soccer, MMA, cricket, rugby, and various others. You can browse the range by scrolling the dropdown menu attached to the Sportsbook tab, or visit the sportsbook itself. For fans of casino games, multiple exciting options are provided, including classics like blackjack, roulette, video poker, and baccarat. The Live Wagering section only applies to events in the NFL, NBA, or tennis fields; it's not the biggest roster of options, but adds to the site's wagering opportunities nevertheless.
BitcoinRush is an instant sign-up site, as you can create an account just by entering a username and password — there's no need to register with your email address if you don't want to. Deposits and withdrawals are typically instant, and there are no fees for transactions. The only bonus is a generous one: when you have sent bitcoin to your designated receiving address, BitcoinRush will instantly add 1000 credits to your BitcoinRush account for each 1.0 bitcoin you send. In order to qualify for this, you have to deposit a minimum of 0.0001 BTC.
5. Betcoin (Does not accept UK players)

Betcoin is another well-designed bitcoin betting site, with three distinct areas catering to players looking to wager in specific ways. BetcoinCasino has more than 150 games available, across cutting-edge slots with 3D visuals, blackjack, roulette, table games, lotteries, keno, and the ground-breaking 3D poker game, Poker 3. You can bet on them all with bitcoin. BetcoinPoker gives you access to a full range of poker games and options, while BetcoinSports is a huge sportsbook for bitcoin and litecoin users. This allows you to make one-confirmation deposits and quick withdrawals, across straight bets, round robins, parlays, and more. The sportsbook includes soccer, basketball, American football, handball, ice hockey, rugby, snooker, and various other fields. You can place bets on events currently in-play or schedule in coming days, and the sportsbook's layout makes it easy to find the type of games you want to wager upon.
As well as bitcoin, Betcoin accepts Ethereum, Litecoin, Dash, and others. It's a terrific site for bitcoin users, and there are no charges on transactions, while Betcoin emphasises how important fast deposits and withdrawals are to them.
As you can see from this list of bitcoin betting sites, you have some high-quality options to choose from, regardless of whether you want to place bets on your favourite sports, try your hand at casino games, or experiment with events in leagues or tournaments you have never even heard of before. You can find out more about getting set up with bitcoin and making bets elsewhere on our site, so make sure you have all the details you need before signing up with any of these websites!