Lunarbets is an online bitcoin betting site featuring a huge range of sports markets, providing members with access to thousands of different events from around the world. It launched in 2016, and accepts players from anywhere in the world. It is a sportsbook only, and offers a fairly streamlined service with a user-friendly interface.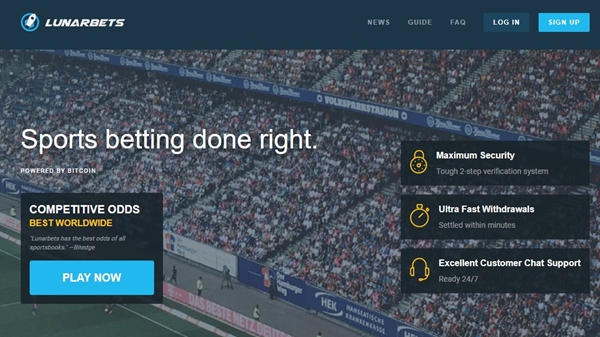 The variety of sports markets includes the most popular events: cycling, football, boxing, cricket, chess, Formula 1. More niche sports feature in the roster too, such as darts, cross country, floorball, field hockey, and even drone racing. This diversity caters to sports fans of all kinds, whether you prefer to bet on the biggest soccer matches or take an interest in the latest competitive fields
You can place wagers on eSports too, as well as entertainment events. The latter is more of a novelty bet, ideal for casual betting fans who want to try their luck on the outcome of a cultural scenario without needing any knowledge about sports.
The Lunarbets design makes browsing the different sports markets easy on screens of all sizes, whether desktop computers or smartphones. It provides all the information you need in an easily-accessible format, covering such vital information as How to Register, How to Verify Email, How to Enable 2-Step Verification, How to Bet, and more.
It's incredibly helpful for newcomers to the world of online betting, as well as more experienced betters who want to understand Lunarbets as best they can before they get started.
Signup and Membership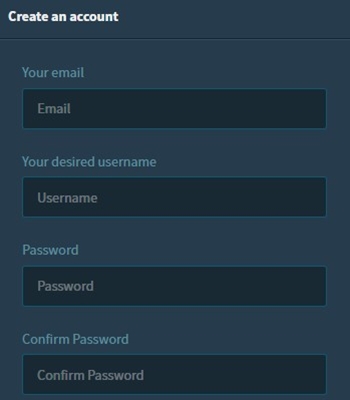 Lunarbets makes registering easy and fast. You can check out their comprehensive step by step guide to signing up by hovering over the 'Guide' tab at the top of the screen, and click on the How to Register link. This takes you to an informative page that leads you through the entire process.
The sign up phase starts when you click on the 'Sign Up' button at the top right of the screen. You need to provide the details requested, including your email, username, and password. Next, check the captcha to confirm you're a human and not a system, and then agree to the terms and conditions.
To finish the registration process, click 'Submit'. You will then be able to start adding Bitcoins to your account and make bets on any of the sports markets listed.
This sign up phase is hassle-free and requests only basic information, which suits Bitcoin users nicely. Sportsbooks that demand a lot of personal details just to make wagers with Bitcoin can be off-putting to some users, so it's good to see Lunarbets offering a more welcoming system.
You will have to verify your email after the registration process to confirm you are who you say you. If the automated email does not appear in your inbox, Lunarbets gives you the help you need to send it again.
It even tells you how to use Google's 2-step verification as an extra security step, if you wish to.
Deposits and Withdrawals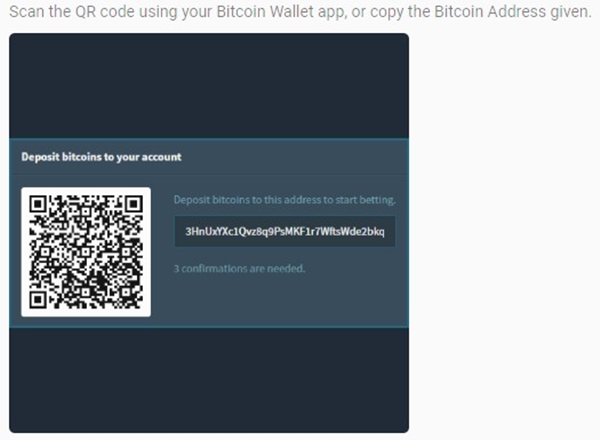 Lunarbets imposes no minimum or maximum deposit amount: you can add as little or as much to your account as you want to. This helps to make the site more welcoming to people making bets with Bitcoin on all budgets.
Deposits require three network confirmations, which means deposits can take an hour or more (though it's usually far less).
You can deposit Bitcoins into your account by logging in and going to the 'Deposit' page (found in your account options). You can either scan the QR code via your wallet app or copy the address provided. You should then transfer funds into your Lunarbets account, checking you have entered the right address.
The withdrawal process is similar. Go to the 'Withdrawals' page in your account, enter the Bitcoin wallet address you want to send money to, and input the amount you wish to take. A confirmation email will be sent – just click the link, and the transfer starts.
You can withdraw no more than 20 BTC in one transaction, and there are no withdrawal fees.
Available Cryptocurrencies
Lunarbets only accepts payments through Bitcoin – it doesn't accommodate any other cryptocurrency.
The site offers members a wealth of information on Bitcoin, covering what it is, how it works, and how you can purchase and store your own. It's clear that Lunarbets is passionate about the benefits and simplicity of Bitcoin, and are keen to help their customers get the most out of it when using their site.
They walk you through registering your account, adding Bitcoins to it, and withdrawing them.
Bonus Offers

Lunarbets has no bonus offers avalable, at the time of writing.
Verdict
Lunarbets is a well-designed sportsbook with a wide range of markets to wager upon and a focus on maximum convenience. The amount of helpful information to guide you through using the site is incredibly advantageous, making Lunarbets very welcoming to first-timers uncertain how to handle Bitcoin.
---