How to Bet with Bitcoin?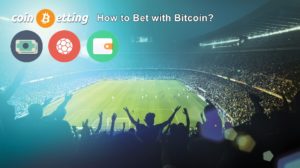 Sports betting is a passion of millions of people around the world. While placing a wager on an upcoming event (football match, horse race, Formula 1 Grand Prix etc.) used to demand actually visiting a high street bookmaker, today we have the luxury of simply hopping online. This is far more convenient, particularly for people with mobility or social issues, while fitting into our busy schedules all the better; we can just visit a website on our desktop computer, mobile phone, or even use an app.
With sports betting now available to us 24/7 via these websites and app, anyone wanting to place wagers using bitcoin is spoilt for choice: there are dozens of reputable online sports-betting businesses, including leading brands that are almost household names. When using bitcoin, you have the freedom to make bets with anonymity, in a faster and more cost-effective way (thanks to the lower fees bitcoin transactions tend to incur).
You can find the best bitcoin wallets and bitcoin betting sites elsewhere on our website – you can start buying bitcoins and wagering on sports events with them with real peace of mind after reading what our experts have to say.
So, if you want to start making wagers with bitcoin instead of traditional currencies, how can you get going? In this guide, we'll walk you through the entire process of setting up your own bitcoin account, opening an account at sports betting websites, and making transfers between the two.
1. Opening An Account at a bitcoin Wallet
There are a number of reputable bitcoin wallets available out there (you can find more information on the top 5 in our look at bitcoin wallets), and the strongest tend to be quick, user-friendly, and accessible to even the most inexperienced novices. If you're familiar with registering at payment platforms, you may find it quite familiar.
The process is similar (if not identical) at all bitcoin wallets, but for our example we've chosen Coinbase (one of the biggest options):
Step 1.1 – Registration
To start your registration, just click the 'sign up' button located to the screen's top-right corner -this is a common first step in registering at any online wallet, so if you're choosing a different bitcoin wallet, many parts of this process should be the same.
Once you've clicked this button, the website will present you with a brief form to fill in. This requests the standard details you would expect, such as your name, your email address, and asks you to create a unique password. Now, it goes without saying that a strong password nobody else will be able to guess is key – the last thing you want to risk is another user being able to figure out your access details and using your bitcoin to fund their own betting-fun.
It's always a smart idea to add special characters into your password (such as question marks, exclamation marks) and numbers; these can make even the most obvious word (except, perhaps, for 'password') harder to guess. Coinbase is one of many websites to helpfully indicate how strong or weak your password is, so if it doesn't appear as reinforced as it should, take the time to get it right.
Once you're happy with the information you've provided, be sure to tick the 'terms and conditions' box at the bottom, to show that you're happy to proceed. You can then click the 'create account' button found at the end of the form.
Step 1.2 – Mail Verification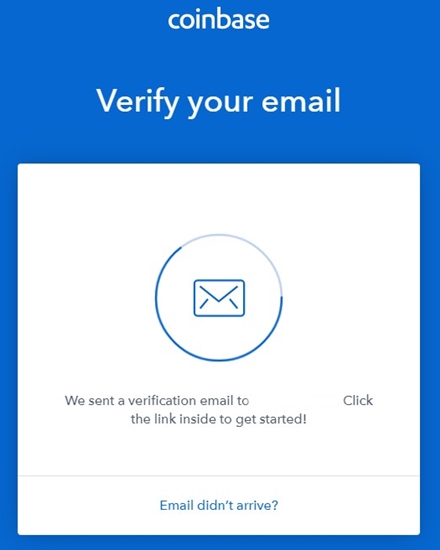 The next step in setting up your bitcoin wallet involves verifying your email address, to prove you are who you claim to be. Though this may seem, at first, to be a minor frustration, it's for your own benefit – customer-verification is crucial for combating fraud and minimizing the danger of fraudulent activity.
The wallet will ask you to verify your email: they'll send you a link, to the email address you have just submitted as your own, and then you'll have to open said email to find a special link. Once you see it, just click on it – you'll now be almost ready to start playing.
Step 1.3 – Phone Verification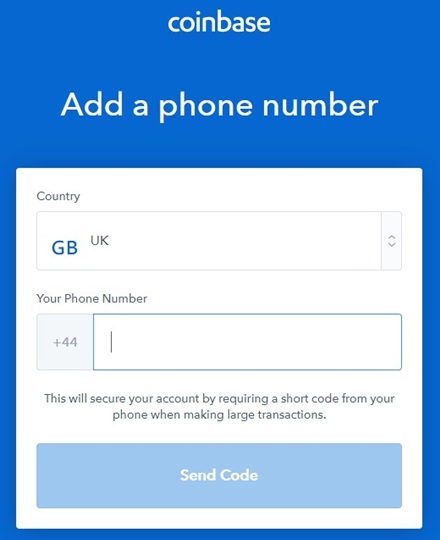 Next, you need to link your phone to your bitcoin wallet for the two-factor authentication; this is additional security for your account and funds, protecting you further from fraudulent activity. You need to provide your phone number, and add the code sent to you via SMS to the relevant form.
You'll need to verify your identification more, by providing the website with pictures of specific documents, usually your driver's license and another form of ID. This is typically quick to do and provides peace of mind.
Step 1.4 – Sending Money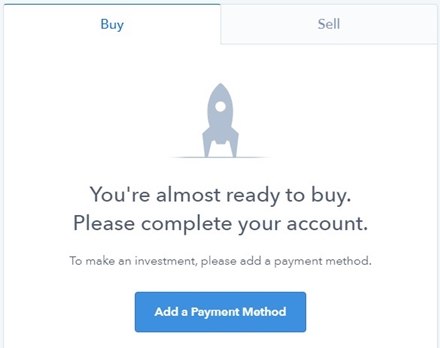 You should choose your payment method at your bitcoin wallet, too. One of the most popular options is a direct bank transfer, as many wallets do not accommodate debit or credit cards as withdrawal methods. To do this, go to the 'deposit' page and input your banking details (such as your SWIFT / BIC and IBAN codes), and then start actually buying bitcoins to fund your betting.
This is pretty easy to do: just choose the amount of bitcoins you want to buy, or enter the amount in your preferred currency. The site will then calculate the other figure, and show you how much your bitcoins will cost / how much you'll get for your money. Once you're happy, confirm that you want to buy the stipulated amount of bitcoin and complete the process.
2. Opening an Account at a bitcoin Betting Website
Just as you have a solid range of bitcoin wallets to choose from, there's a good choice when it comes to finding a bitcoin sports betting site too. Some of the most popular and reliable include 1xBit, Coinbet24, BitcoinRush, and Betcoin. The only UK licensed sportsbook which accepts bitcoin deposits is NetBet.
Step 2.1 – Choosing a Reliable Sports Betting Site
Choosing a reliable bookmaker to play with bitcoins is extremely important. As crypto money and betting is often associated with fraud, punters have to be super careful. As a UK based sports betting review website; Coinbetting.co.uk has analysed the top 4 bitcoin currency sportsbooks for you. You can see them all below.
Betting Sites with Bitcoin Currency which Accept UK Players
Betting Sites with Bitcoin Currency which Do Not Accept UK Players
Step 2.2 – Registration to Bookmaker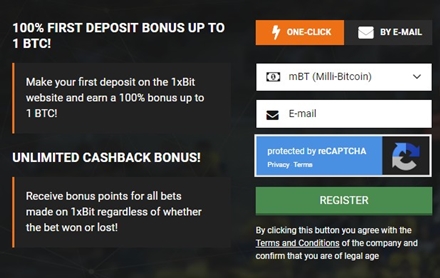 Most of these sites' registration process is similar or identical. Usually, you need to submit the same details when you sign up – date of birth, email address, password – to keep your betting a little more private. For example for 1xBit betting site you can register in one click just by entering your email address and choosing your base crypto currency.
Step 2.3 – Sending Bitcoins

You'll have to get your bitcoin address from your bitcoin betting site of choice, before sending money to this from your own wallet. Click on My Account page first and than navigate to Deposits page. You will see all crypto money despoit options starting with bitcoins and including several altcoins.
3. Making a Crypto Money Transfer
Step 3.1 – Sending Money and Seeing it at your Betting Account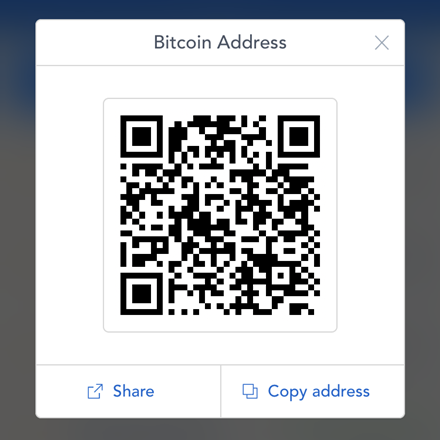 Go to your wallet and log in. Once on your unique account page, go to the send / request section – this takes you to the area allowing you to send money to the betting site. You'll find the recipient's address displayed clearly, so all you need to do is copy and paste the bitcoin address taken from the betting site and decide the amount of money you want to deposit. You can alternatively use the QR code displayed at your Coinbase app in order to prevent any mistakes.
Clicking 'send funds' will transfer them to the betting site, and you'll be ready to start making wagers. The actual process of betting at a bitcoin betting site is much the same as at a sportsbook using traditional currency. Just browse the markets and find the events you want to wager on, paying attention to the odds and teams' / players' past performances.
Having a solid knowledge of any side you want to back can help you make the right decision, but don't worry too much if you need to rely on the odds instead. That's what they're there for, after all.
Step 3.2 – Withdrawing Winnings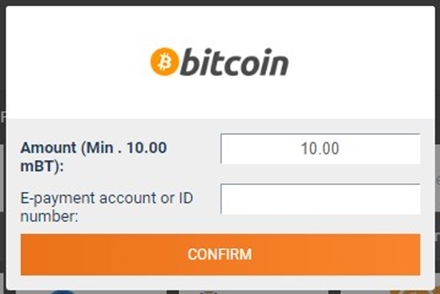 How can you withdraw your winnings from your bitcoin betting website? The first thing you have to do is transfer your bitcoin funds from the site to your own wallet, just as you did earlier when depositing the money.
You have to enter your bitcoin address (located within your wallet, often displayed when clicking 'wallet address'), and copy this. The betting site will need this address to direct your winnings to you – get it wrong, or try to enter the address from memory, and you have no idea whether your money will actually reach your bitcoin wallet in the first place.
On the betting site, click on the 'withdraw' button (most are presented in the same way), and enter your details requested in the withdrawal form. This usually asks you to provide your bitcoin address and the amount of bitcoins you want to take. In most cases, betting sites will transfer your bitcoins within one hour – faster than many other payment platforms / methods.
Step 3.3 – Converting Back to Fiat Currency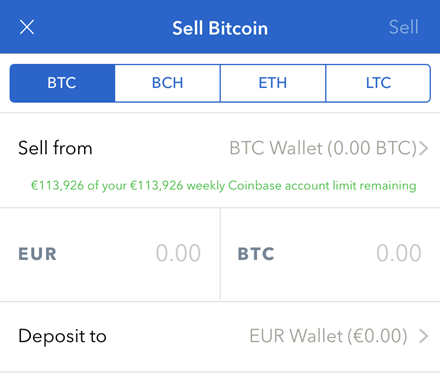 When you receive your bitcoins, you'll no doubt want to withdraw them as 'real' money, such as GBP or USD. To do this, go to your wallet's 'buy / sell bitcoins' page and you'll be able to convert your bitcoins into the currency you want.
Step 3.4 – Withdrawing Funds to Your Bank Account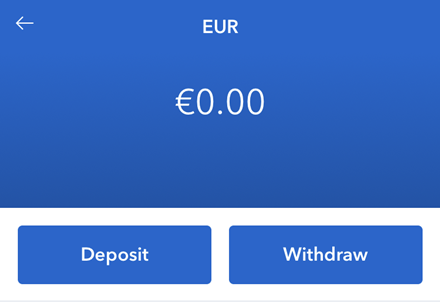 Once this is done, click on the 'withdraw' button and select the amount you want to transfer into your main bank account. Your bitcoins will be converted and directed to your account quickly, though you may prefer to store any bitcoins you win for future betting instead. The choice is yours.
While this might seem complicated, you will soon get used to it. To find the best bitcoin betting sites, take a look at our picks of the strongest options elsewhere on our site! You can start buying bitcoin and start betting with it at any of these, and potentially boost your bitcoin balance. Here are the top 4 crypto betting sites for your liking:
Betting Sites with Bitcoin Currency which Accept UK Players
Betting Sites with Bitcoin Currency which Do Not Accept UK Players