Is it Legal to Bet with Bitcoin?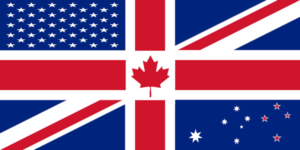 Legality is one of the more confusing areas of betting with bitcoin online. As crytpocurrencies, particularly bitcoin, continue to gain traction and build a user-base around the world, more and more people will find themselves trying to understand at which websites they can and can not spend their bitcoins legally.
Online sports betting and casino brands carry licenses to deliver their betting services and games to customers in certain regions only; without the proper certification, businesses enabling users from out-of-bounds areas to try their services could lead to serious legal action.
bitcoin users based within the UK should only ever place wagers at bookmakers licensed to deliver their services to British customers. At present, NetBet is the only betting website based in the UK to actually accept bitcoin, though the ongoing rise of cryptocurrencies will likely lead to more businesses tapping into this market.
However, customers from the UK can make bitcoin bets on websites outside of the UK, provided those businesses have a license to operate on the British market. Common licenses include those from the UK Gambling Commission and the Malta Gaming Authority; you can usually find evidence of these on a website's footer, represented by MGA and Gambling Commission badges.
These sportsbooks typically provide customers with access to sports markets from across the globe, including the United States. This way, UK customers have the freedom to bet on events in such leagues as the NFL, NBA, NHL, and more. This ensures you can still get involved in US-specific sports legally, as the United States have outlawed online gambling (except for in Nevada and New Jersey).
The UK Gambling Commission changed their regulations on bitcoin in 2016, permitting online betting businesses to accept it as a form of payment.
If you want to place wagers with bitcoin at sportsbooks from within the UK and Europe, you will have to use those licensed to service UK sites. Some businesses may reject registrations from outside their jurisdiction, while others may allow it without actually encouraging it. However, it's recommended to use licensed sites only, to avoid regulatory issues — accounts may be closed, and you may be unable to access any money in your account.
What regulations do other countries impose on online betting?
Australia: The Interactive Gambling Act (IGA) was introduced in Australia in 2001, which makes it illegal for any business to offer online betting to Australian civilians. This act aims at businesses based in Australia as well as outside it, though residents actually placing wagers on sports events online face no legal action. Only those providing betting services via the internet face the risk.
China: No gambling is allowed throughout China, either online or via brick-and-mortar establishments. The only exception to this rule is the national lottery, though there's no way to play this online (to avoid security risks). Macau is the only area of China which permits any form of gambling, though actually getting a visa to travel there has been made more difficult today.
India: In India, gambling via the internet is in something of a grey area: it's neither legal nor illegal. It is banned in Maharashtra, though, due to the Bombay Wager Act. Despite this lack of clarity on the regulations of online gambling in India, it's likely that India will take a stance on it at some time in the future.
Russia: While Russia does not legally permit any of its residents to engage in online gambling, some businesses do still cater to Russian natives, providing their services in spite of the country's regulations.
Turkey: Turkish residents are not permitted to take part in online gambling, and any businesses offering these services can face legal action.
USA: In the United States, the Unlawful Internet Gambling Enforcement Act (UIGEA) means any monetary transactions passed from a bank to a gambling website illegal. On top of this, credit card providers are prevented from allowing payments to internet betting sites of any kind.
However, numerous legal challenges have been launched against the UIGEA since it came into effect back in 2006. Barney Frank, a member of the US House of Representatives, made one such challenge, though the number of gambling sites still offering betting facilities to residents shows not everyone takes the regulations seriously.
Intrigued to learn more about getting started with betcoin? Check out the rest of our site to discover all the details you need to know, including setting up your own bitcoin wallet. Here is our how to bet with bitcoin article for you.