Test Your Sports Knowledge at Sportsbet.io's Sports Guru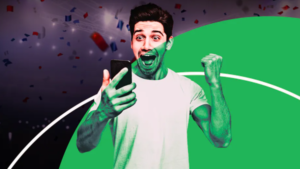 Sportsbet.io has launched a new product called Sports Guru. The product gives you the chance to test your knowledge on sports and compete against fellow punters.
Sportsbet.io's Sports Guru is powered by Nostragamus; an Indian Daily Fantasy Sports website. With the help of their website and Sports Guru knowledge, you can wager on all sports that you want with our collection of unique wagers for cricket, basketball, football, and more.
The Sports Guru is featuring major leagues such as Premier League, Bundesliga and Indian Cricket League. It is mostly targeted towards cricket fans in India but everybody can join. You can also play against other players across the world or challenge your sports buds in your own private group.
You just have to follow these easy steps to be able to join Sports Guru:
Choose the challenge/s on any sport such as: Cricket, Football, Badminton, Basketball, Hockey, Kabaddi and Tennis.
Be sure to select the right game from the right leage or competition.
Play and wager on your 8 lucky picks
Compete with other players with contests with Guaranteed, Non-Guaranteed and Pool events.
View or edit your picks in the contests before the matches start.
Track your progress in the History section and see how you are doing.
Win the biggest points and cash out for money in accordance with the scoring system.
Tagged with: Bonus Offers • Indian Cricket League • Sports Guru • Sportsbet.io