How Neteller Users Can Benefit from Bitcoin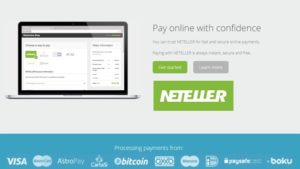 Neteller, one of the world's biggest providers of prepaid cards, is now compatible with Bitcoin.
Neteller reversed its policy to make this change, after their terms of usage had clearly banned the involvement of Bitcoin or cryptocurrency of any kind in their customers' transactions.
The Bitcoin compatibility was introduced as a bold new feature, making Neteller more attractive to the growing community of consumers embracing cryptocurrency (specifically Bitcoin). More and more major payment platforms are likely to incorporate digital coins in the near future, to meet rising demand.
President and CEO of Optimal Payments (owners of Neteller) said they "recognise" the "important role" cryptocurrencies are poised to play in coming years. In effect, Neteller has helped to future-proof its services and cater to the expanding demographic of people who feel that cryptocurrencies offer the most efficient, fair payment service in the online world.
Neteller Bitcoin: A Faster, Cheaper Solution
With its faster transaction processing, virtual anonymity, and lack of an all-seeing, all-knowing middle-man, Bitcoin has proven an attractive alternative in an age when people trust governments and banks less than ever.
Making Bitcoin payments through Neteller incurs no fee, compared to certain other options (such as Visa and MasterCard) which may have significant charges attached. Users can transfer Bitcoin to their Neteller account quickly and easily, provided they have a Bitcoin wallet.
The Bitcoin payment option can be found in the 'Money In' area of users' Neteller accounts. It takes just moments to process, and funds will be transferred from your Bitcoin wallet into your Neteller account instantly.
It makes perfect sense for Neteller to incorporate Bitcoin payments into their services, given the cross-over between their shared customer-base.
Neteller is a common fixture at online casinos. The vast majority of websites accept Neteller as a payment method, alongside other staples like Skrill, MasterCard, and PaysafeCard. More and more online casinos are accommodating Bitcoin payments (as well as those through other cryptocurrencies), with Bitcoin casinos growing more prevalent.
Anyone with both a Neteller account and a Bitcoin account can make transactions with more ease, and enjoy instant processing, no fees, and greater privacy.
Tagged with: Bitcoin • Bitcoin Payments • Industry News • Neteller