Australia Licensed Bookmaker Launches Bitcoin Betting Site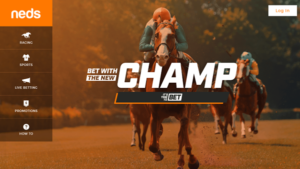 Australian online bookmaker Neds hasn't been in business more than a couple months but has already made some noise worldwide and in Australia. First, they had two of its commercials banned from the airwaves back in November and now they are launching the country's first Bitcoin-based betting platform.
Two commercials that have been banned from the air were about a man is more interested in wagering with Neds than building houses and about a man having pressed all the elevator buttons in order to give himself more time to wager online, and thus the commercial was guilty of promoting excessive gambling. Despite both commercials were super interesting and fun, Australian Standards Bureau (ASB) ruled that a Neds commercial need to be banned.
Despite all those things Neds CEO, Paul Cherry, announced that they will launch a new in-house developed cryptocurrency based betting site this month. Initially, the site will be limited to Bitcoin betting only, but plans are to add other cryptocurrencies later this year should sufficient demand arise.
Paul Cherry explained how it will work. Odds will be identical to those on the Neds main betting site, but wagers will be handled and accepted in milli-Bitcoins (0.001 of Bitcoin). The idea behind this is to encourage Bitcoin holders (those who bought Bitcoin and don't have the idea what to do with them) to do more than just check valuation of their investment every day. Cherry also claimed that Neds viewed itself as a tech company, and since Bitcoin is a "technological solution," it was "very fitting" that Neds incorporate the technology into its platform.
It seems that Nerd did their homework as site's target are 18-35 yeard old males who are not just sports fans, but also "computer nerds" who are already well versed in cryptocurrency technology. As the site already (from last October when they launched their site) have around 75.000 regular customers it is expected to gain more regulars with this Bitcoin-based betting platform.
Tagged with: Australia • Bitcoin Betting • Industry News • Neds